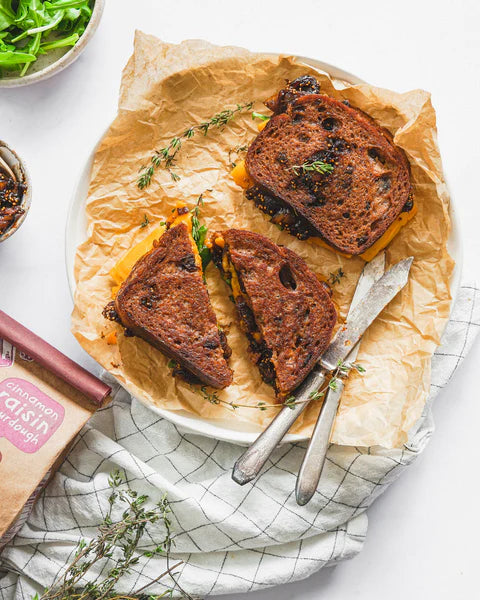 WHO WE ARE
We take bread seriously. We know the joy of waiting for the toaster to pop, announcing all the delicious possibilities of breakfast. We love the morning ritual of picking out toast toppings to fuel us for the day. Crispy, steamy, freshly toasted gluten-free sourdough is the stuff of dreams, and at Bread SRSLY we have big dreams.
We are dozens of people with a big dream to put people first. We believe that kindness, humanity, and empathy for our colleagues and our customers are essential ingredients for a thriving company and a resilient community.
Thousands of experiments, flops, discoveries, and celebrations went into the making of Bread SRSLY. Our company is the collective creation of people who care deeply about their work and the joy it adds to the world. We are caretakers of a unique workplace culture that, like our sourdough starter, grows and evolves and nourishes. We hope each loaf of bread we make tells our story of radical teamwork.
SADIE'S STORY
Hullo! I'm Sadie (she/her), founder of Bread SRSLY Gluten-Free Sourdough. The company began late in 2011 after a furious bout of gluten-free sourdough experiments in my home kitchen in Cole Valley. But the story starts well before that. Let's go back a ways.
I've always worked with my hands, and in college I joined a team of students who were designing a massive Rube Goldberg machine - you know, the funny chain reactions that start with a cat pouncing on a mouse and end with a robot serving you toast. I was completely smitten with one of the project leaders, Jesse (he/they), who soon graduated and moved home to San Francisco.
In 2009 I took some permanent time off, followed Jesse to San Francisco, and hoped to win his heart.
Unfortunately, the feeling was not mutual. But if college taught me anything, it was that if you bake it, they will come. I knew Jesse had just gone gluten-free, and I got to work experimenting with new ingredients - sorghum flour, sweet rice, buckwheat. Many of my attempts ended up in the compost, but when one came out well, I would ask Jesse to come try it. Luckily for me I developed a good understanding of gluten-free ingredients, because a few months later I learned that I was pretty seriously gluten-intolerant myself!
I redoubled my efforts in the kitchen, focusing on making the perfect loaf of gluten-free bread. And here we arrive, with a handful of bread recipes, at the very first bread day in August 2011. Friends came over in the evening to pick up their purchases, and to sweeten the deal, I began to deliver loaves on my bicycle. A few months later I was biking late into the night delivering orders.
Word spread. Friends told friends, who told colleagues, who told neighborhood groups, who told reporters, and on March 13th, 2012, a writeup in Daily Candy SF catapulted Bread SRSLY into a full-time business. With tons of help from some amazing friends, I began to send 40, 60, 80 loaves out into the world, all delivered by ladies on bikes. Most weeks I biked 100 miles to get bread to its many destinations. And Jesse? Eventually my baking paid off, he helped me build my own cargo bike to cart my larger orders around town, and we've been together ever since.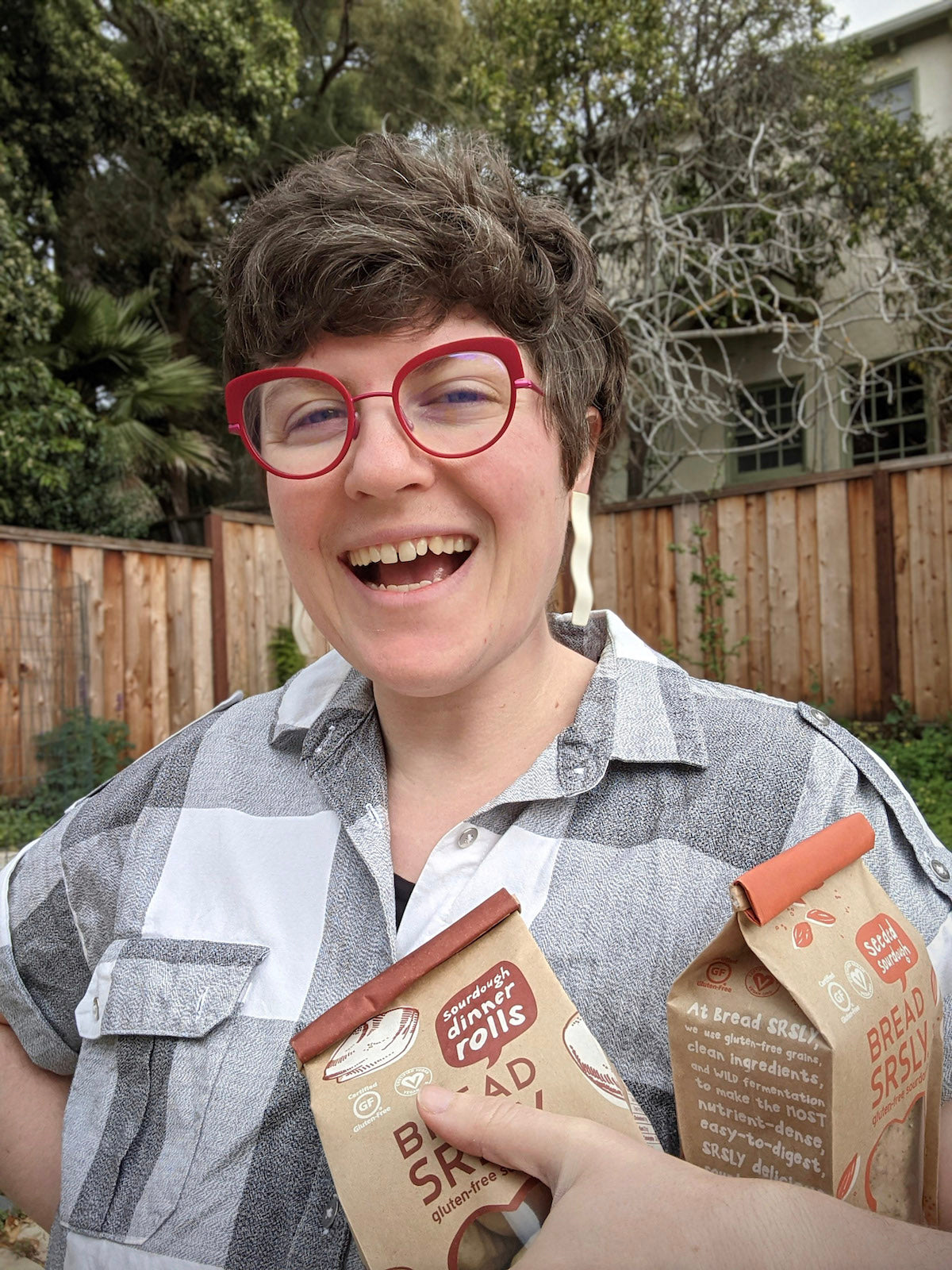 BREAD SRSLY'S MISSION
Our mission is to reunite people with sourdough when they thought good bread was off the table.
---
OUR VALUES
At Bread SRSLY, we demonstrate these values in everything that we do. From customer care, to hiring, to sourcing our ingredients, we strive for integrity, consistency, and fairness.
SERVE
Our inspiration comes from the ability to serve: to provide wholesome food; to support our workers with livable wages and a great work environment; to treat our customers with gratitude and to give them joy; and to serve our community and our environment by donating food to people in need, and diverting food waste.
INCLUDE
We strive to be an inclusive brand: to create products for people with autoimmune disorders, with food allergies, intolerances, and aversions; to employ people of all race, religion, gender, sexuality, and of all shapes and sizes; to listen to new perspectives; and to sustain a wild culture of microbes that work harmoniously to ferment our products.
NOURISH
We harness wild fermentation to create food that nourishes and supports gut health. We create good jobs with livable wages so that workers can thrive, and can support their families and their communities.
---
OUR PURPOSE
We believe in people, so we're building a world where people matter most.
We believe in compassion, so we put it into daily practice with our coworkers and our customers.
We believe in inclusion, so we examine our biases and make positive change.
We believe in courage, so we show up for hard conversations as listeners and learners.
We believe that a business rooted in humanity and empathy has great power, and great purpose. That is the business, and the world, that we are building.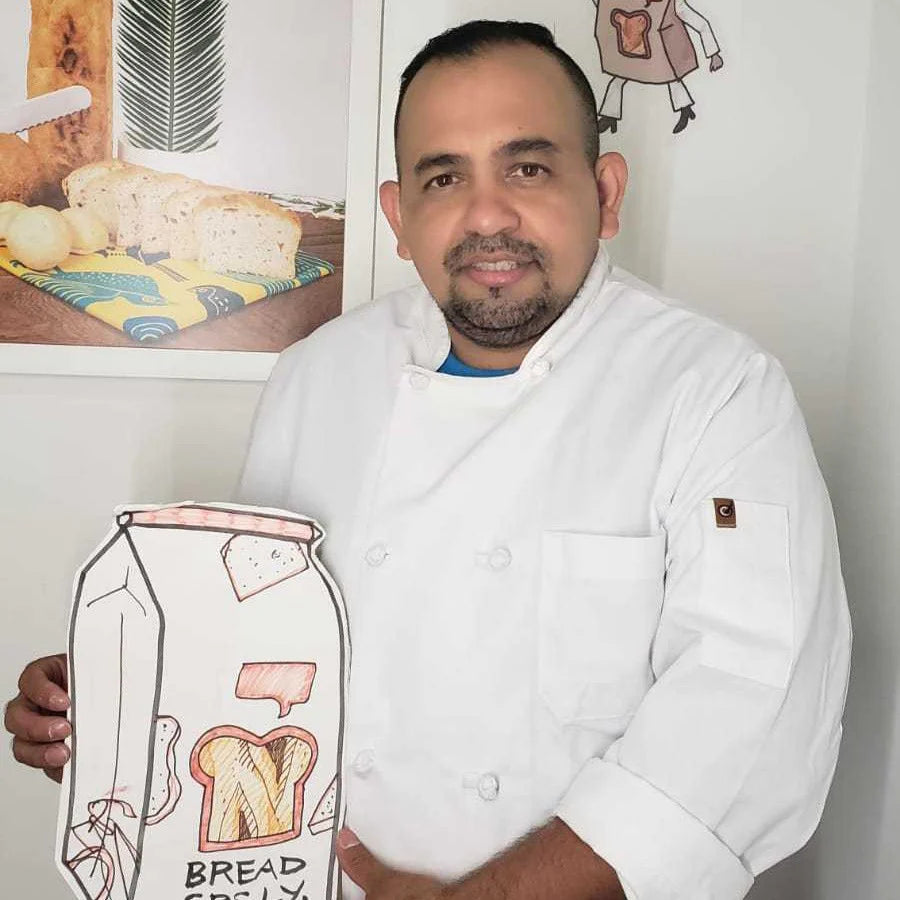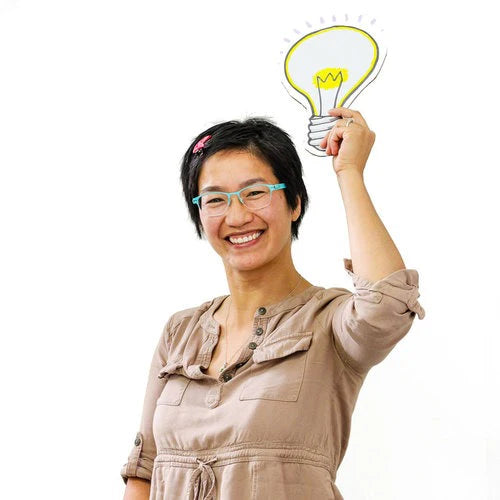 CATHLEEN ALBERS
Compliance + Documentation Coordinator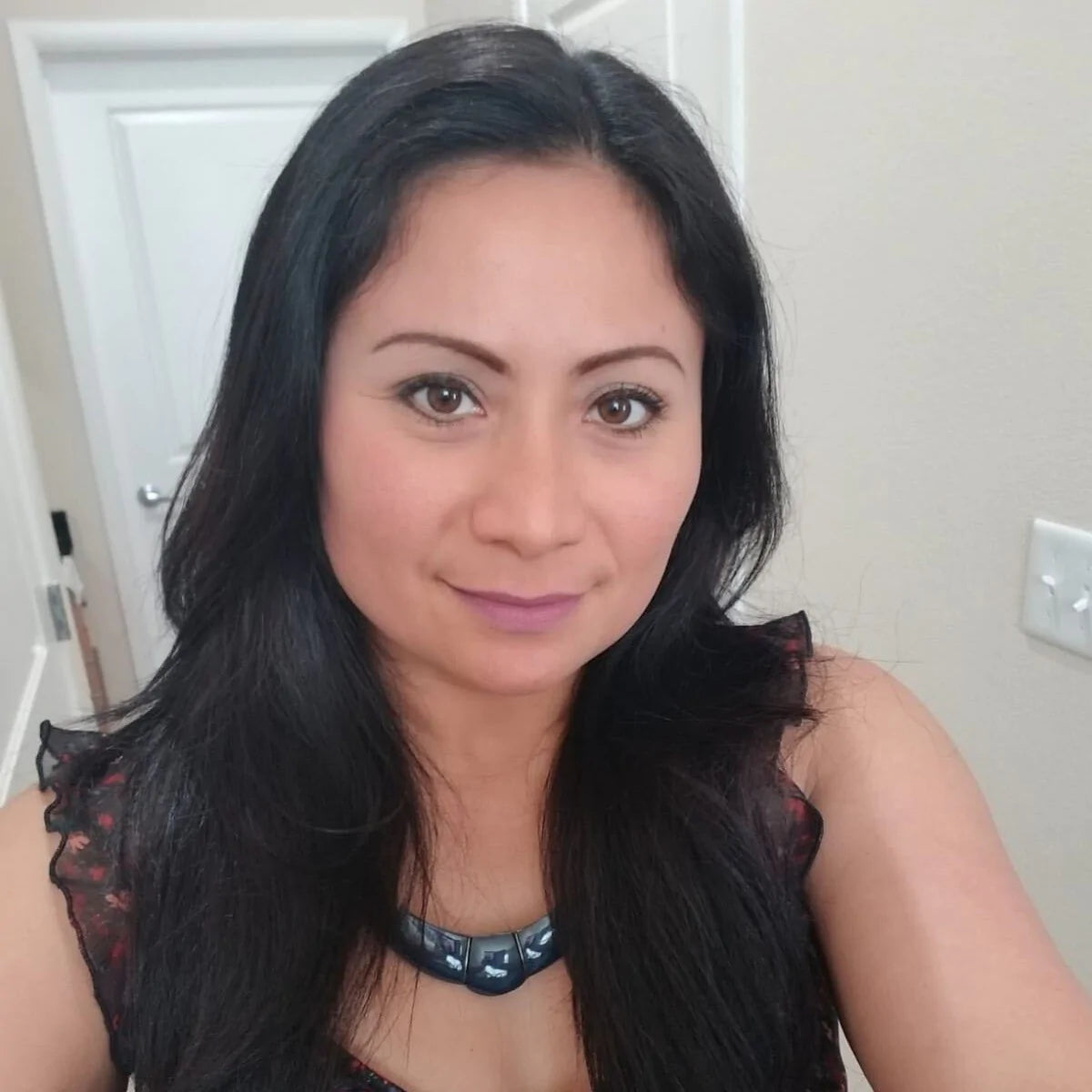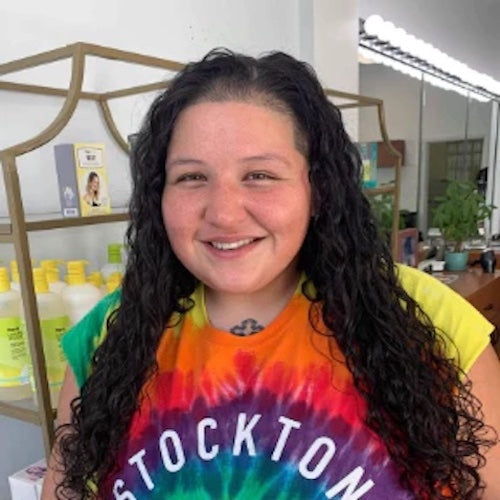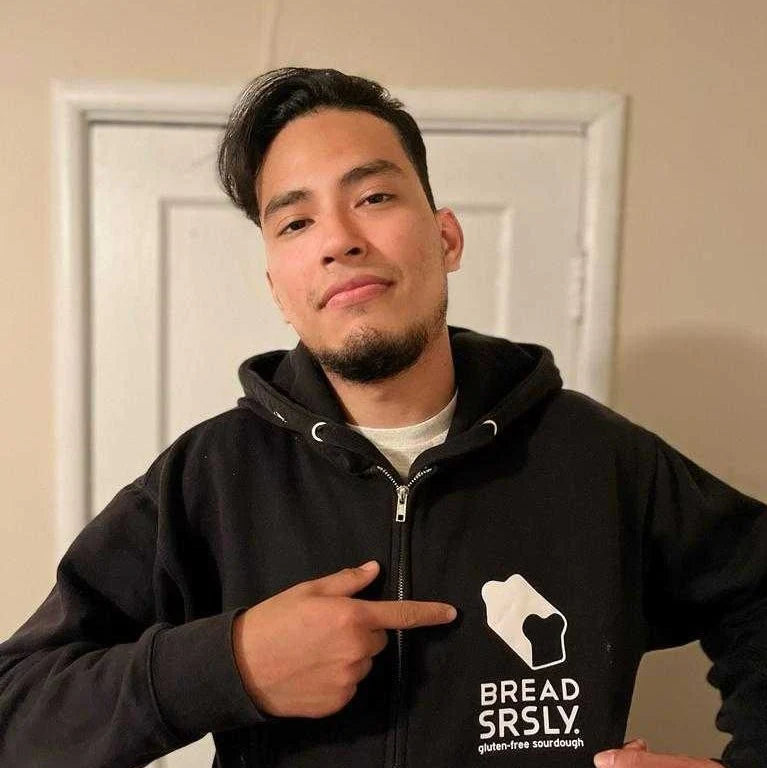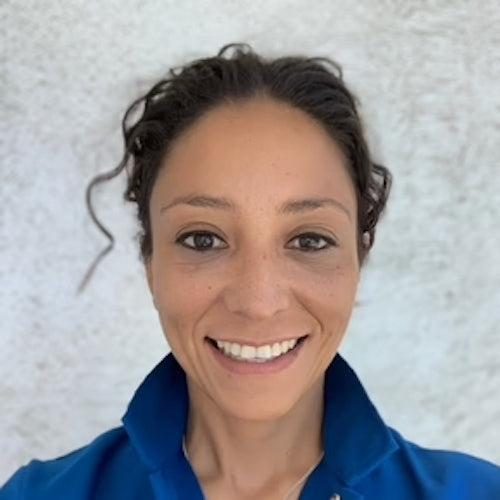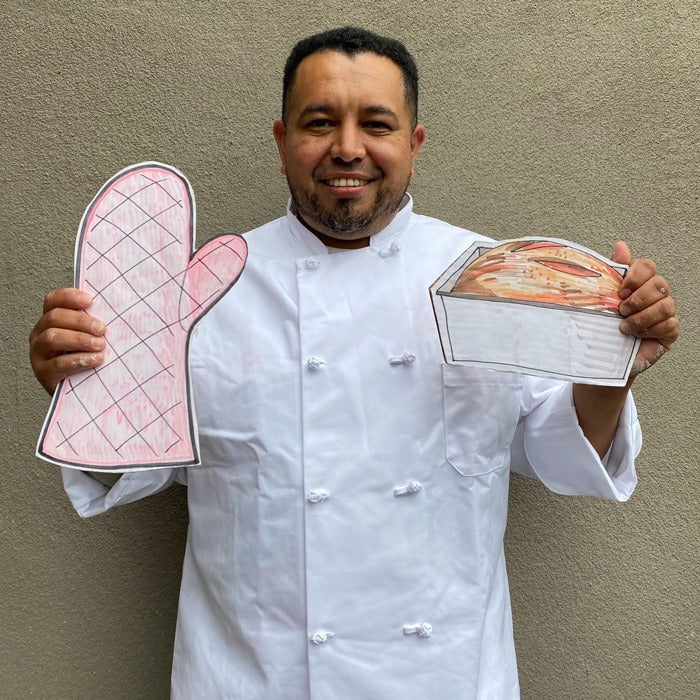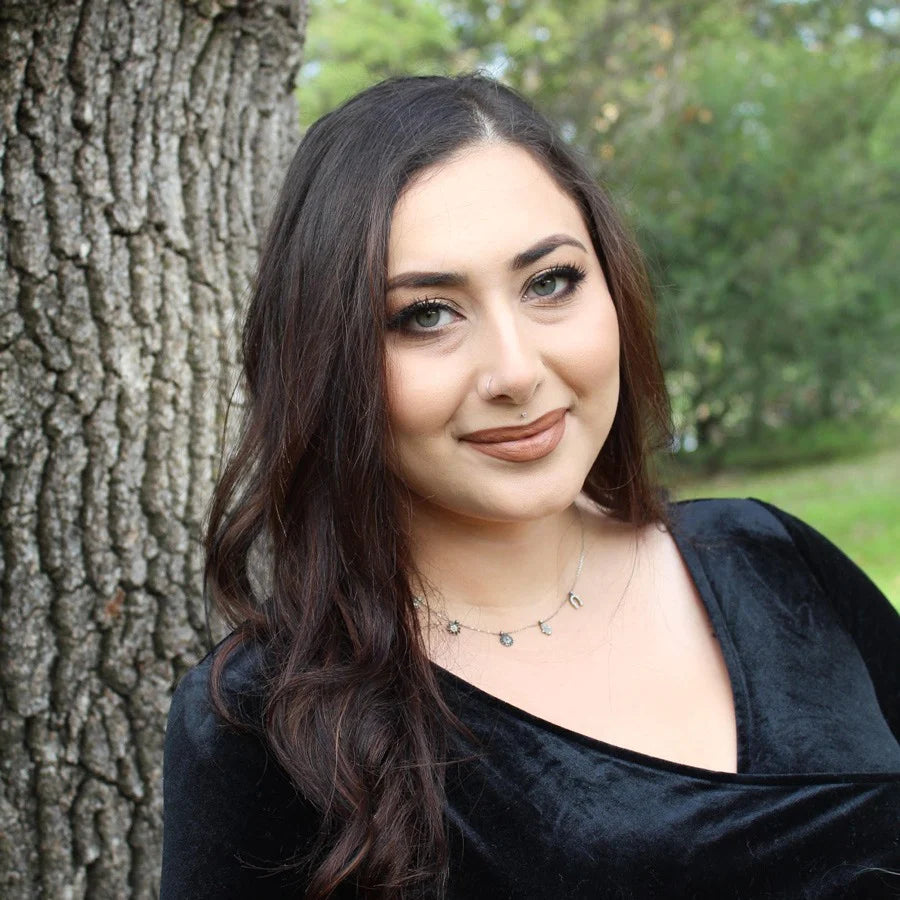 LIZZ KHAN
Director of People and Administration